NEW in-person Beginner's Yoga class!
10:00 am Mondays @ St. Paul's Parish Centre

Online & at St. Paul's
Now, more than ever, we need to take care of our physical and mental health. The usual stresses of modern living have for most of us been multiplied by the pandemic.
We are all feeling the strain of the necessary changes we've had to make. We're feeling more anxious, distracted, perhaps isolated.
Physically we're feeling the tension building – all of which can affect our sleep, eating patterns and how we feel in ourselves. A weekly yoga practice on the mat or in a chair can help us feel engaged and connected with ourselves and with other people.
Combining movement and breath is amazingly grounding and life affirming. And can help boost our immune function.
Why not join me, Sally Dunne, on a gentle yoga journey to feeling better. You will notice improved flexibility, posture and strength, easier joint movement and a calmer mind.
Namaste.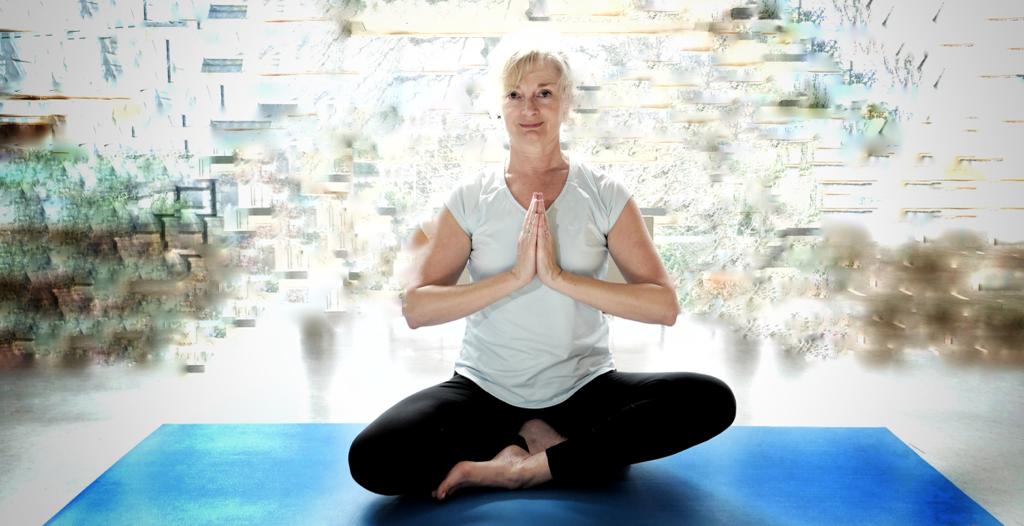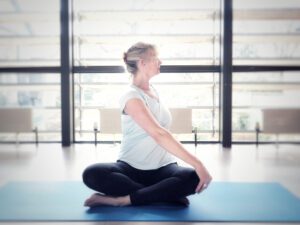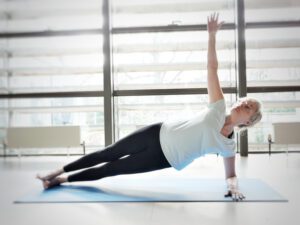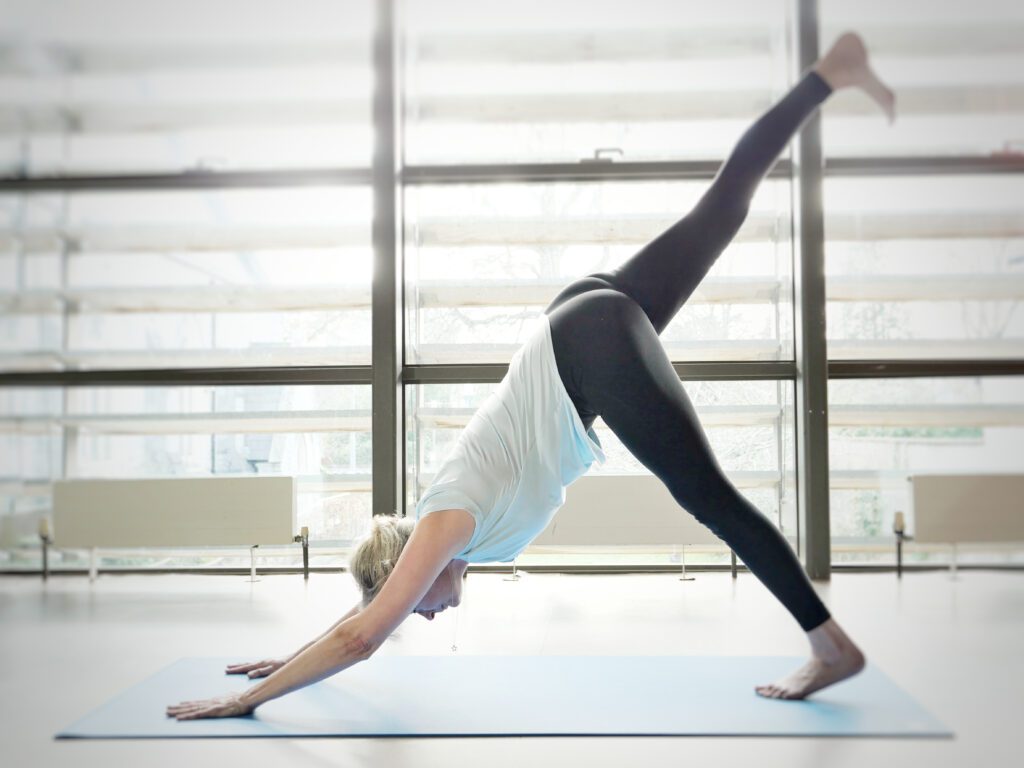 Yoga Online
Mondays 8.30 am – 9.45 am: Improvers
Thursdays 9 am – 10.15 am: Mindful Chair Yoga
Thursdays 7 pm – 8 pm: Restorative Yoga
Fridays 10 am – 11.30 am: Improvers
Saturday 10 – 11.15 am: Open class
Yoga @ St. Paul's, Glenageary
(Click HERE for Google Maps Location)
Mondays 10 am – 11.15 am: Beginners class
Mondays 11.30 am – 12.45 pm: Improvers
Thursdays 11 am – 12.15 pm: Mindful Chair Yoga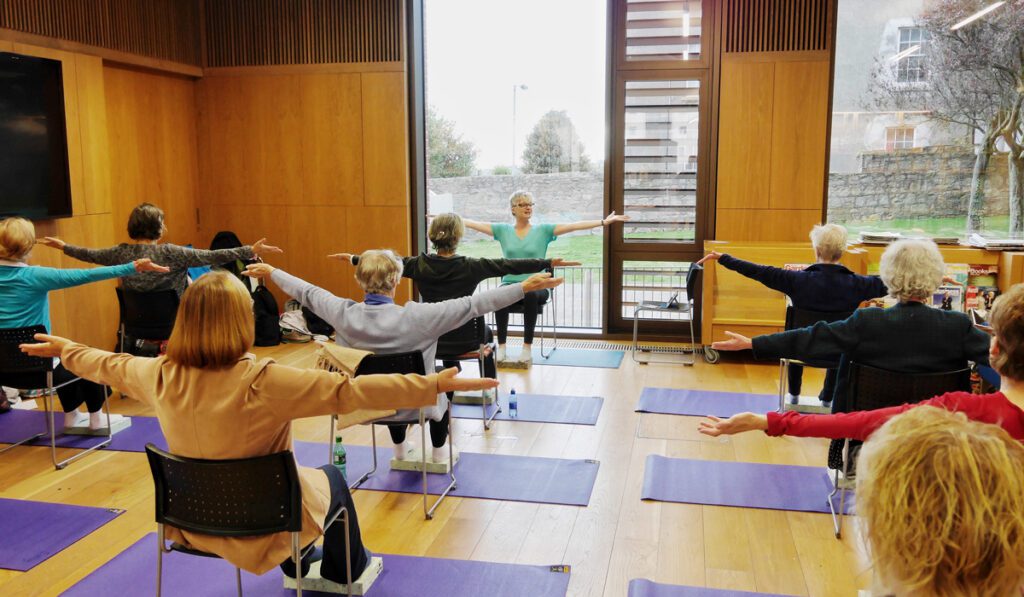 Thursdays: Online 9:00am & St. Paul's 11:00am
The physical, mental and emotional benefits of yoga can be enjoyed by everyone. The beauty of the practice is that it is so adaptable.
The use of a chair for stability and safety opens up the opportunity for anyone to adapt many yoga poses.
Such a class is ideal for the over 60's and for people of all ages who want to return to movement and exercise after illness, accident or surgery.
Chair yoga is a simple and safe approach that can yield real results when practised regularly.
A typical class starts with the students seated for a 10 minute 'centring' which gives everyone a chance to settle, focus on the breath and become aware of how they are feeling. Then we start with gentle movements, working through the joints and starting to stretch the limbs, to improve circulation and warm up the body.
Then we move into adapted yoga postures and breath-work, ending with a deep relaxation which can be taken either seated or supported with bolsters, blocks and blankets on the yoga mat.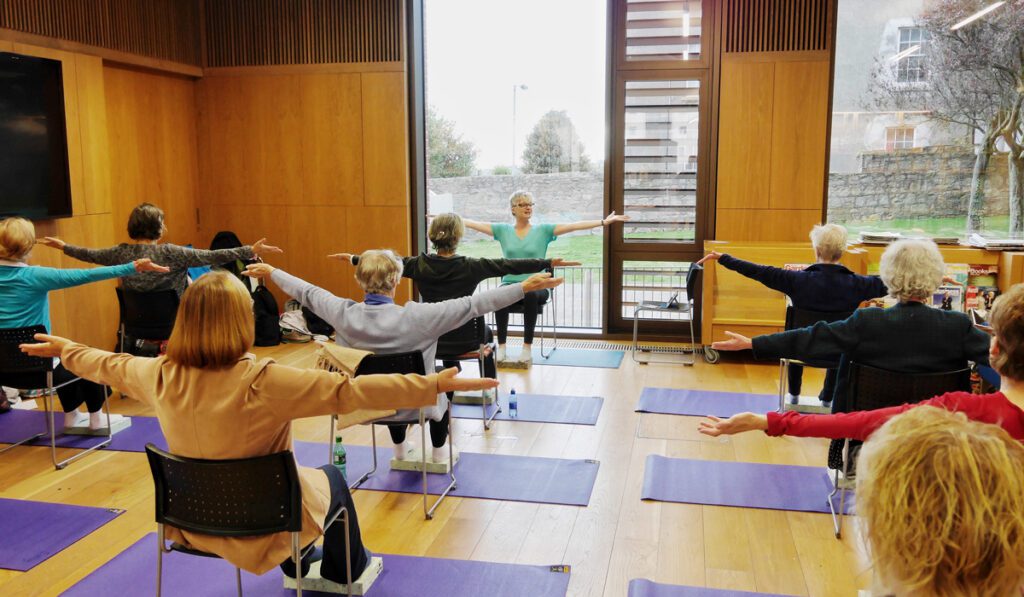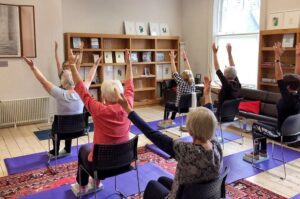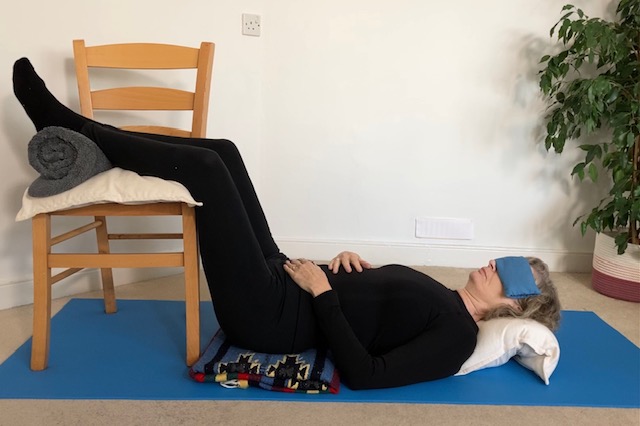 Thursdays: Online 7:00pm
Restorative Yoga has to be tried to realise its amazing potential. It involves the use of props, such as pillows, bolsters, yoga blocks, eye pillows and rugs, to support the body in comfortable poses to allow relaxation at a profoundly deep level.
The approach works with our nervous system to help us shift out of stress. Restorative Yoga gives us a way to address long held tension and stress in the body which can have such a devastating effect on our physical health, our mood, sleep, eating patterns and emotions. It is suitable for anyone.
You don't have to have done yoga before.
During the Relax/Restore hour I take you through some simple, easy movements to prepare you for rest. You are then given the option of a selection of resting positions to adopt – whether lying on your side, face up or face down, at floor level. If you prefer to lie on a couch, that's fine.
The poses can be adapted to suit you. The props are used to help the body find the most comfortable position possible, giving total support.
Once you've found your perfectly cosy position, you simply follow my voice as I guide you into deeper relaxation using visualization, progressive muscular relaxation and many other techniques.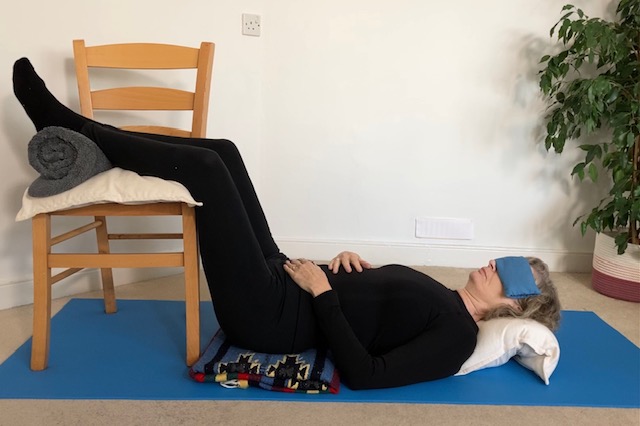 Regular practice of restorative yoga can help with so many aspects of our lives:
Improve sleep
Improve digestive function
Improve immune system
Less anxiety, less fatigue
A deeper sense of connectedness with self and others
A way to come back from exhaustion – mental and physical.

Regular practice of Yoga has the power to greatly enhance how we feel, both physically and mentally. It can take just one class to get an idea of its potential. Of course, it takes time and practice to really appreciate Yoga's timeless appeal.
However, the deep relaxation that is possible after stretching the body through its range of movements is appreciable very quickly. My yoga style comes from a perspective of prevention and remedy – that is, using Yoga to help maintain and improve flexibility while at the same time paying attention to areas of previous injury or regular problems. 
Yoga asanas or poses strengthen the body, improve posture, balance and physical awareness, while helping to stretch out deeply held tension in the body.
When combined with the breath these poses have a powerful effect. We feel more calm, alert and focused and more in tune with ourselves.
I have seen students make real strides in their physical confidence when they come to their regular class.
Many students have told me how their yoga practice has helped them find balance while going through a stressful personal time.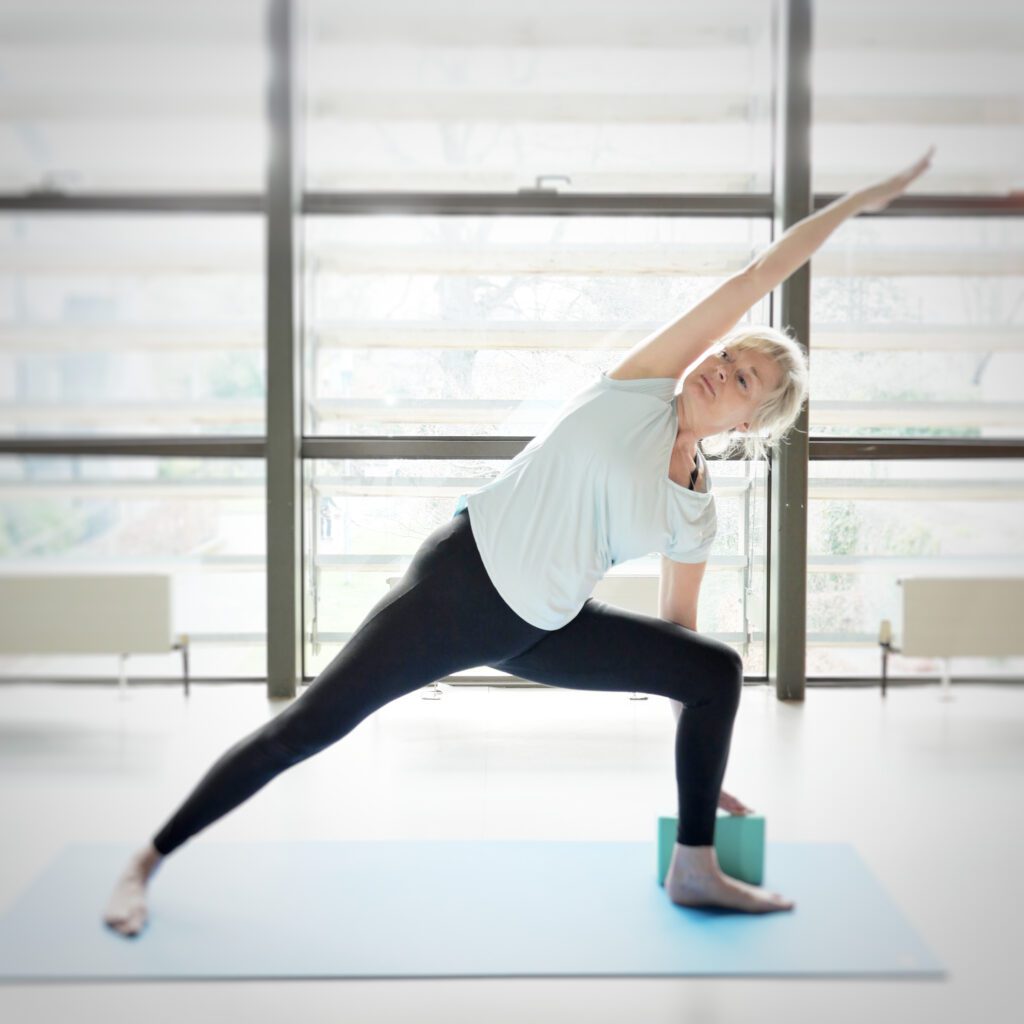 Who is Yoga for?
---
Practically everyone!
The type of Yoga practised is Hatha Yoga, where the emphasis is on bringing the body and mind into relaxed union. Hatha Yoga can be adapted to suit just about anyone – whether you have a history of illness, injury or have had surgery, or whether you're looking for a way to calm the mind and de-stress.
Sally's class has challenging but achievable exercise and her style of teaching is relaxed and helpful. I regret any class I have to miss! I feel great all day.
I have been attending Sally's online Mindful Chair Yoga class for the past two years. As a person with MS and a wheelchair user I have found the classes so enjoyable and beneficial. I have gained more flexibility, improved core strength and balance and increased stamina. An added bonus is better sleep and a feeling of well-being.
Sally is a great teacher and adapts the class to all levels of ability in a safe and fun way.
I really enjoy my yoga with Sally. The classes can be challenging but Sally always encourages and is very supportive – an excellent teacher. I find that since starting yoga I am stronger and more flexible. As Covid took hold, Sally quickly mastered the art of zooming, so we hardly missed a class.
I enthusiastically recommend yoga with Sally – you won't regret it. I really look forward to my Monday morning sessions.
I attended both Sally Dunne's Clinic and her yoga classes. She is a very professional, careful and knowledgeable practitioner. I'm on my second course of yoga for beginners which Sally conducts with very clear and precise instructions, paying attention to individuals in the class. I walk away each week feeling so much lighter and looser in my joints and body – like a breath of fresh air has entered my body!